Laboratory


The geoprocessing laboratory uses latest technology equipments and software for geological and geophysical data analysis, interpretation and processing. We also have a modern workstation in which alumni and researchers can develop a better interaction. Here we have a list of some of the equipment owned by LabGEO:
Vibrating Sample Magnetometer: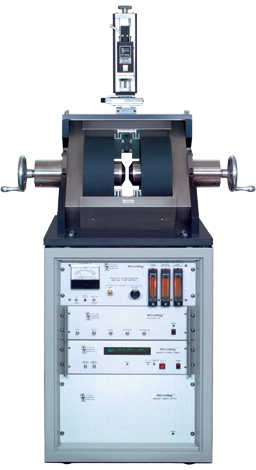 Princeton Measurements Corporation/LAKE SHORE MicroMag model 3900 VSM system with cryostat and furnace.
Allows measurement of moment in fields to 15 kOe and temperatures from 10 K to 700 C, with rotation for anisotopy, generation of hysteresis curves, first order reversal curves, etc.

AGM head (AGM) which permits to measure smaller samples with a 10 times more sensible (AGM-EMU-FAPESP).
Magnetic Susceptibility/Anisotropy Systems:

AGICO system Kappabridge model MFK1-FA.

Allows measurements of Anisotropy of magnetic susceptibility (AMS), In-phase and out-of-ph

ase susceptibility in variable magnetic fields at 3 different frequencies, High and Low Temperature

variation of susceptibili

ty, with

optional CS-4 accessories (CS4-EMU-FAPESP).

High sensitivity 2 x 10 -8 (SI) Fully automatic zeroing system Measurement of in-phase and out-of-phase susceptibility Variable measuring fields Three operating frequencies Rapid AMS measuring (MFK1FA & A) Autoranging Built-in circuitry for controlling the optional CS-4 Furnace Advanced diagnostics Sophisticated software support.
AGICO Anhysteretic / Pulse Magnetizer (PAM)
Produce a anhysteretic (ARM) and pulse isothermal magnetization (IRM) in sediments and rocks.

Olympus X-ray Diffraction (XRD) System BTX:
Very simple sample preparation
Easy to use, single button operation
True 2D powder XRD instrument
Energy discrimination X-ray detector
XRF PANalytical Epsilon 3 (PEM-EMU-FAPESP)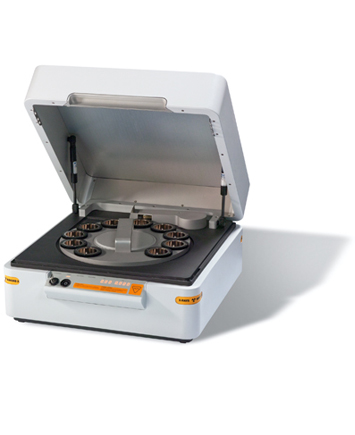 Measurement of elements (C-Am)

10-position removable sample changer

Accommodates 25 to 52 mm diameter samples

Spinner included

Metal-ceramic side window - 50 Micrometer thin window (Be)

Software controlled, max. voltage 50 kV, max. 3 mA, max. 15 W

High-resolution silicon drift with ultra thin window
The Equipments related to the EMU-FAPESP (Multidisciplinary Equipments) must be requested 15 days in advance following the User Plan with the submission of the Form to labgeo.iousp@gmail.com e jovane@usp.br .

Acoustic Techniques
Echo sounder
Sonar

Chirp (Meridata)

Pinger (Meridata)

Boomer (Meridata)

Poor water analysis:
Oxygen (VWR)
Amonia (VWR)
Multiparametric: Conductivity, pH, Alcalinity, Temperature (HACH)
Ph and temperature (Gulton)
Software:
Meridata
PDS2000 (cube)

GeoSuite

Adobe
Kaleidagraph
Analiseries
MTM-SAA
Matlab
Igor

Acessories:
Paleomagnetic Boxes (own made)
U-Channels (Coeastal Plastics Inc.)
PVC crystal tubes (own made)